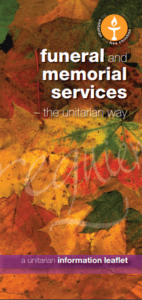 If you are looking for a more sympathetic, personalised or unique alternative to the traditional Christian funeral service, please do contact us.
Alternatively, many people elect to hold a memorial service or 'celebration of a life' services either days, weeks, months or even years after a friend or family member has passed away. These services will happily be accommodated and planned in consultation with you.
On a practical note, we can seat up to about 70 people and we have a small kitchen available if required.
PLEASE NOTE: Disabled access is possible in most cases but if you expect guests with mobility issues, please raise the question in advance to ensure we can accommodate their needs.
Please contact us to discuss arrangements on: 0845 860 8075